The Fabric Fox on 11th Mar 2021
GRL PWR From Riley Blake Designs: Sewing Project Ideas
One of the latest collections we have in stock is GRL PWR from Riley Blake Designs, designed by Amber Kemp-Gerstel, of popular DIY blog Damask Love.
Riley Blake describe the collection as it 'merges familiar icons like florals along with images rarely celebrated in the world of crafting and sewing, including a rainbow of skin tones and empowering female forms.' It is brilliant to see such an inclusive and diverse collection that really celebrates women.
Riley Blake have also shared a number of amazing projects made with the GRL PWR fabrics on their blog so we thought we would share a few of our favourites!
Mama and He Matching Shirt and Dress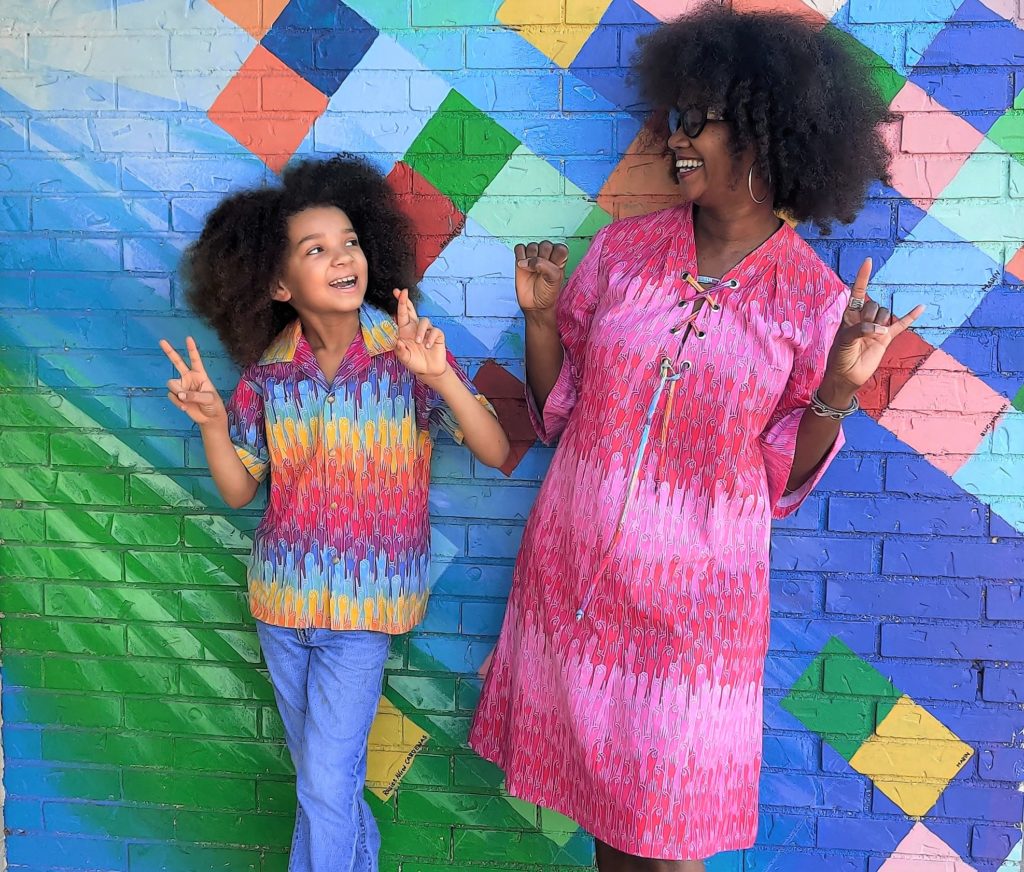 Bianca from Thanks! I Made Them! Sew Can You made herself a dress using the Put Your Hands Up Pink fabric, and she made her son a matching shirt in Put Your Hands Up Multi because he wanted to show that it's important for boys to support unrepresented women too!
Bette Bag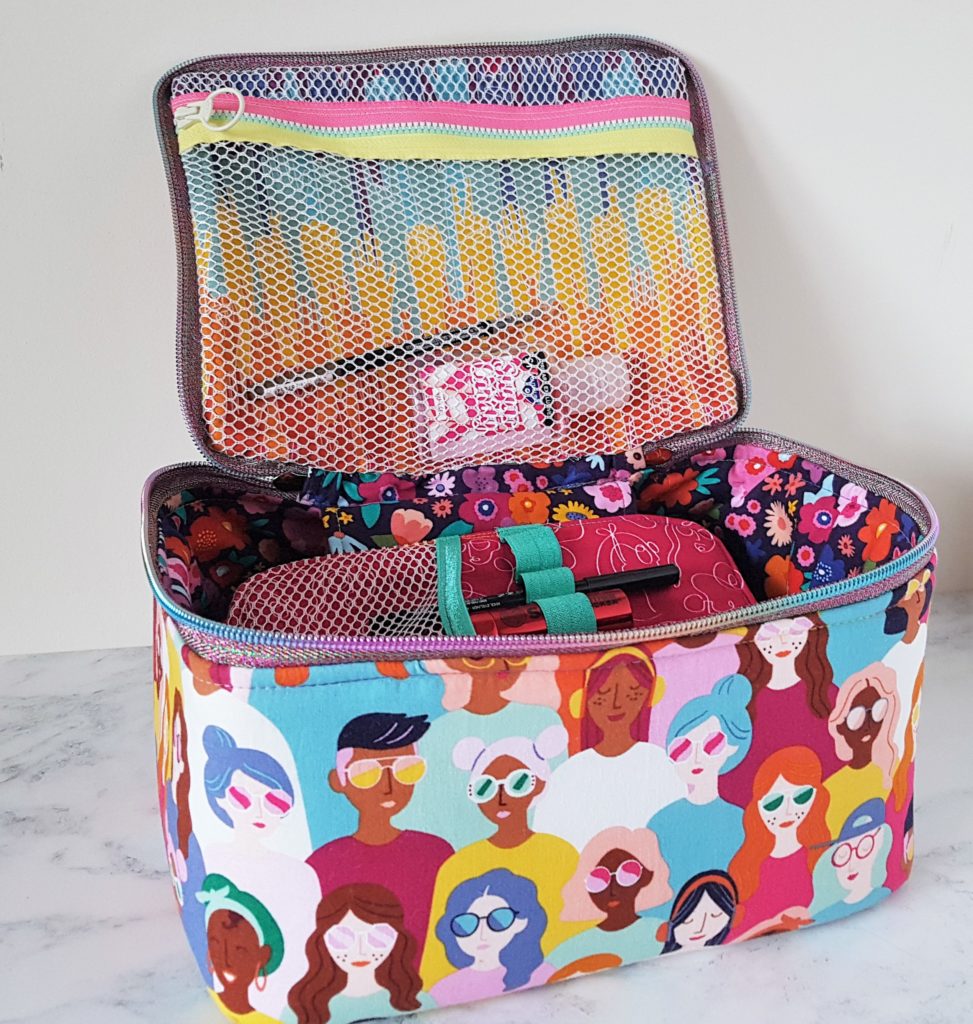 This Bette bag by What Saysie Makes truly shows off how empowering the GRL PWR collection is! Sarah has used the statement print Girl Power Multi for the outside and has complimented it with the beautiful petals from the Bloom Babe Eggplant fabric for the inside.
Be a Super Hero Doll and Quilt
For the superhero fans out there, here is an awesome combo - the Be a Superhero doll and a matching Be a Superhero quilt! My favourite thing about Bee Sew Inspired's doll is the cape made of Lightning Yellow. The coolest thing about the quilt is that YOU become the hero when you snuggle underneath it!
Mother and Daughter Tops
Angela of Ang In La La Land has made herself a McCall's Emmie blouse using the same fabric as the Bette bag. She has also made her daughter a Simplicity top using the refreshingly cool Put Your Hants Up Mint.
GRL PWR Fabrics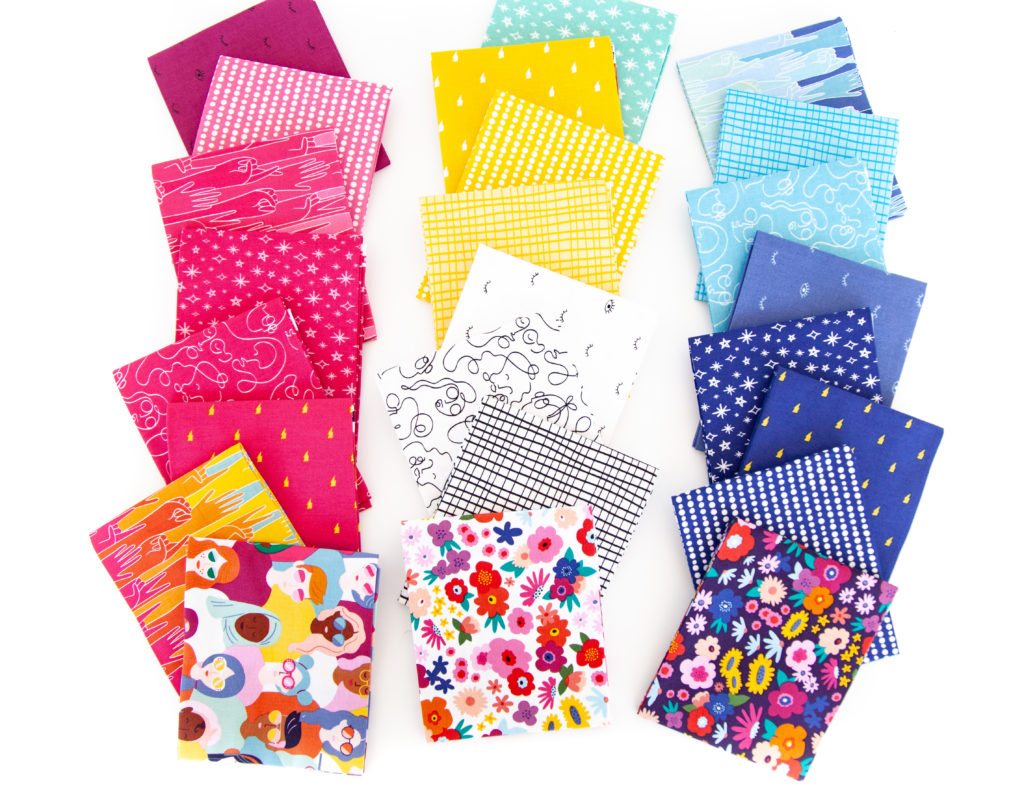 If you've been inspired by any of these sewing projects and want to make some yourself we have a super colourful range of fabrics from the GRL PWR collection available.