The Fabric Fox on 21st May 2020
NEW FABRIC BY DEAR STELLA
One of Dear Stella's new basics collection is Jax. It's a tiny print consisting of little crosses (inspired by the calssic Jax toys) and comes in a wonderful range of colours. We have picked out a few of our favourites. They are all 100% cotton, quilters weight.
Please click on an image for more product information
100% Cotton: Jax in Beeswax and Jax in Berry
100% Cotton: Jax in Neptune and Jax in Parakeet
We also have a few extra fabrics by Dear Stella too. Abstract White is from the Desert Bloom collection and it features a desolate desert landscape with stray rocks and cacti. Starlight Popcorn and Happytime are from the children's collection Shine Bright. They feature cute motifs such as happy stars and joyful moons.
Please click on an image for more product information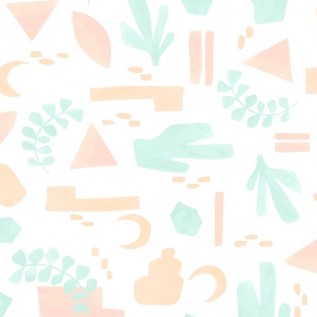 100% Cotton: Abstract White from the Desert Bloom collection
100% Cotton: Starllight Popcorn and Happytime from the Shine Bright collection