The Fabric Fox on 22nd Sep 2021
New Fabric by Ruby Star Society: Purl by Sarah Watts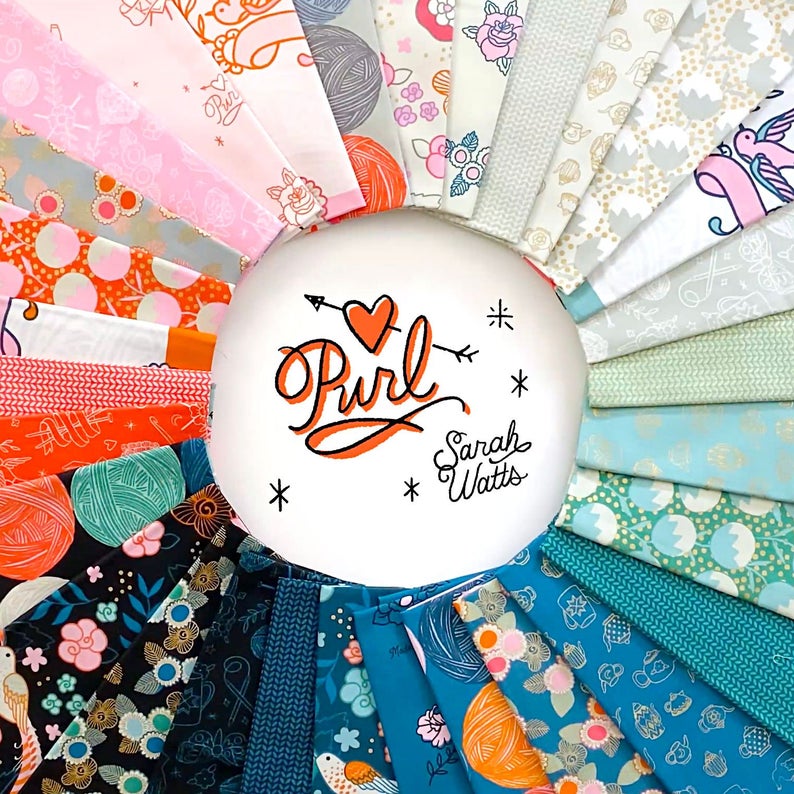 Purl, designed by Sarah Watts for Ruby Star Society, was inspired by all things fiber arts. She imagined a cosy afternoon in a favourite chair, sipping a steaming cup of tea and working on her latest yarn endeavour. Besides some of the Knit prints, all of these fabrics feature metallic gold detailing.
We have handpicked 15 of our favourite fabrics from the Purl collection and have created 3 new bundles: The Purl Bundle (featuring all 15 of our favourites), the Coral Bundle and the Teal Bundle.
Here is a quick glimpse of the Purl fabrics we have available.
Our selection of Purl fabrics are available on our Ruby Star Society category page.