The Fabric Fox on 1st May 2021
Ruby Star Society Fabrics Available to Pre-Order
This last week we have been working hard to get 115 new Ruby Star Society fabrics online for pre-order! We have fabrics from each of the 5 Ruby Star Society designers on their way over the next few months as well as new Basics colours, Speckled widebacks and even a Christmas collection! Each collection also includes matching Basics and Bella Solids.
Visit our Pre-Order Page or click on the photos to place your pre-orders.
Adorn by Rashida Coleman-Hale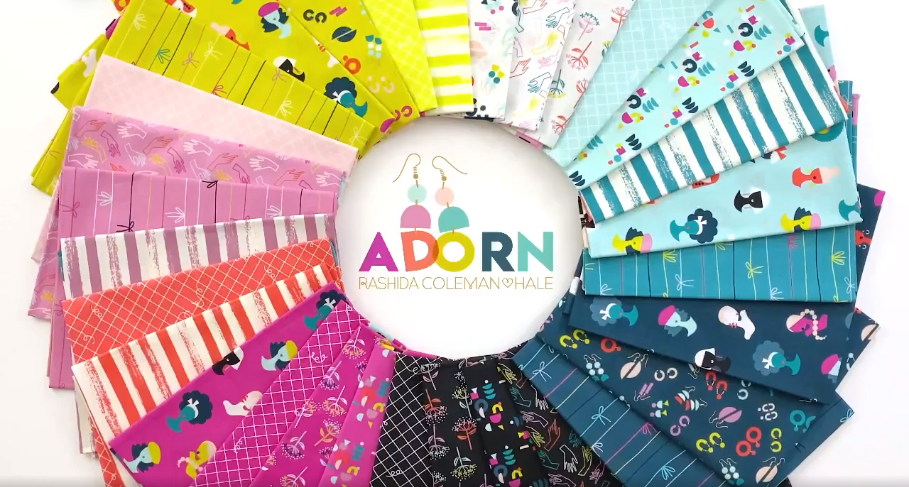 Adorn, designed by Rashida Coleman-Hale for Ruby Star Society, celebrates those little rituals that make us feel good about ourselves - primping in the mirror, picking out jewellery, decorating with fresh flowers. You'll see fabulous ladies, earrings with metallic findings, flowers and bows all in a bright and punchy palette that's sure to lift your spirits.
We have all 26 fabrics available from the Adorn collection.
Purl by Sarah Watts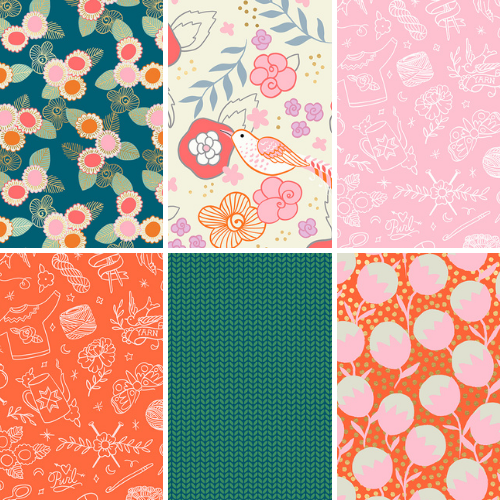 Purl, designed by Sarah Watts for Ruby Star Society, was inspired by all things fiber arts. She imagined a cosy afternoon in a favourite chair, sipping a steaming cup of tea and working on her latest yarn endeavour.
We have 15 fabrics available from the Purl collection.
Heirloom by Alexia Abegg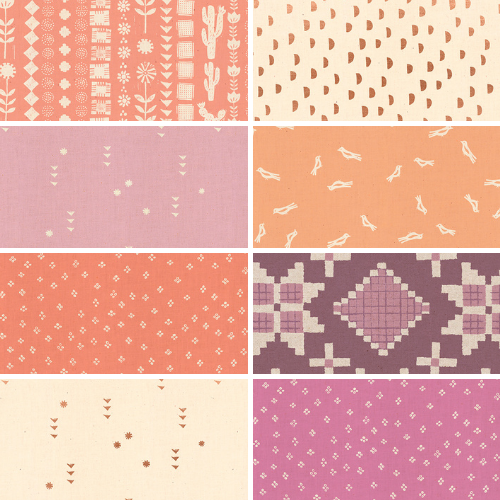 Heirloom, designed by Alexia Abegg for Ruby Star Society, has been inspired by the fabrics of vintage heirloom quilts. Alexia Marcelle Abegg wanted to create her own versions of the small scale prints with single colour backgrounds, and her hand-carved motifs sit beautifully and quietly together in a refreshed sunrise palette. A quilt-inspired canvas print completes the collection.
We have 11 fabrics available from the Heirloom collection.
Stay Gold by Melody Miller
Stay Gold, designed by Melody Miller for Ruby Star Society, continues the exploration of florals from her previous collection Rise. This collection has a full range of scales and colours from the lush large-scale florals of 'Shimmer,' to rich tonal 'Meadow' and 'Sparkle' prints, to several tiny supporting prints.
From the same collection, the Stay Gold Ruby Star Panel celebrates Melody Miller's 10 Year Anniversary designing fabrics. The panel features all of her signature designs such as mustangs, rollerskates and retro telephones.
We have all 26 fabrics available from the Stay Gold collection.
Speckled Widebacks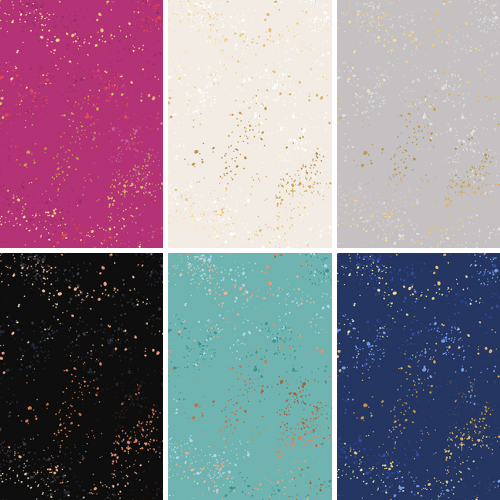 Speckled is one of Ruby Star Society's most popular range of Basics and now there are 6 colours available in wideback. With a width measuring 274cm, they're perfect for quilt backings and larger sewing projects.
Peppermint Please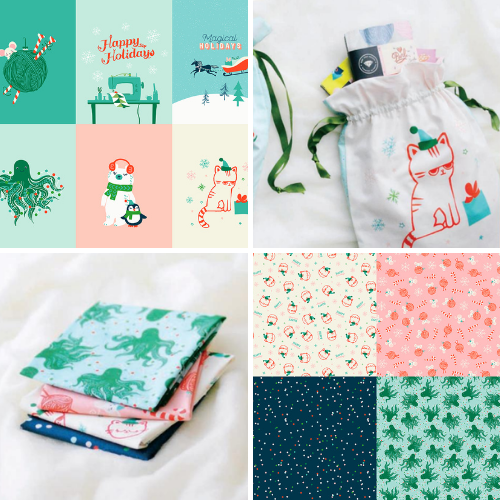 Peppermint Please, designed by Sarah Watts for Ruby Star Society, is a 3-piece panel Christmas collection. With a combination of easy-to-cut fat quarters, drawstring bag panels and a fabric Christmas countdown calendar the Peppermint Please collection is a must-have this Christmas!
First Light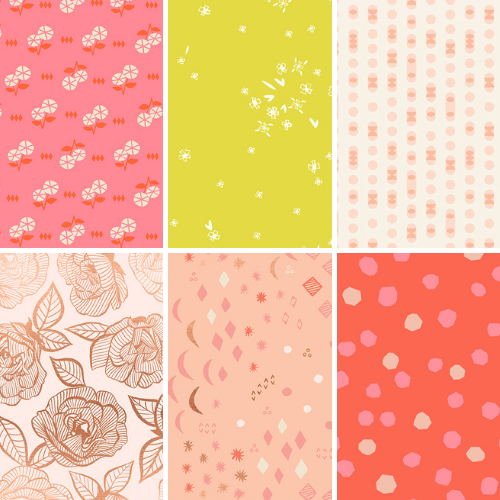 First Light for Ruby Star Society is a collaborative collection from all 5 Ruby Star Society designers. A gorgeous sunrise gradient features lots of lower volume options mixed with more intense pops of colour, all punctuated by several rich black prints. Focus on the softer shades for more subtle projects, and add the more saturated shades for a bit more contrast and oompf. All together First Light is a beautiful shimmering range that is sure to make projects sparkle.
We have 15 fabrics available from the First Light collection.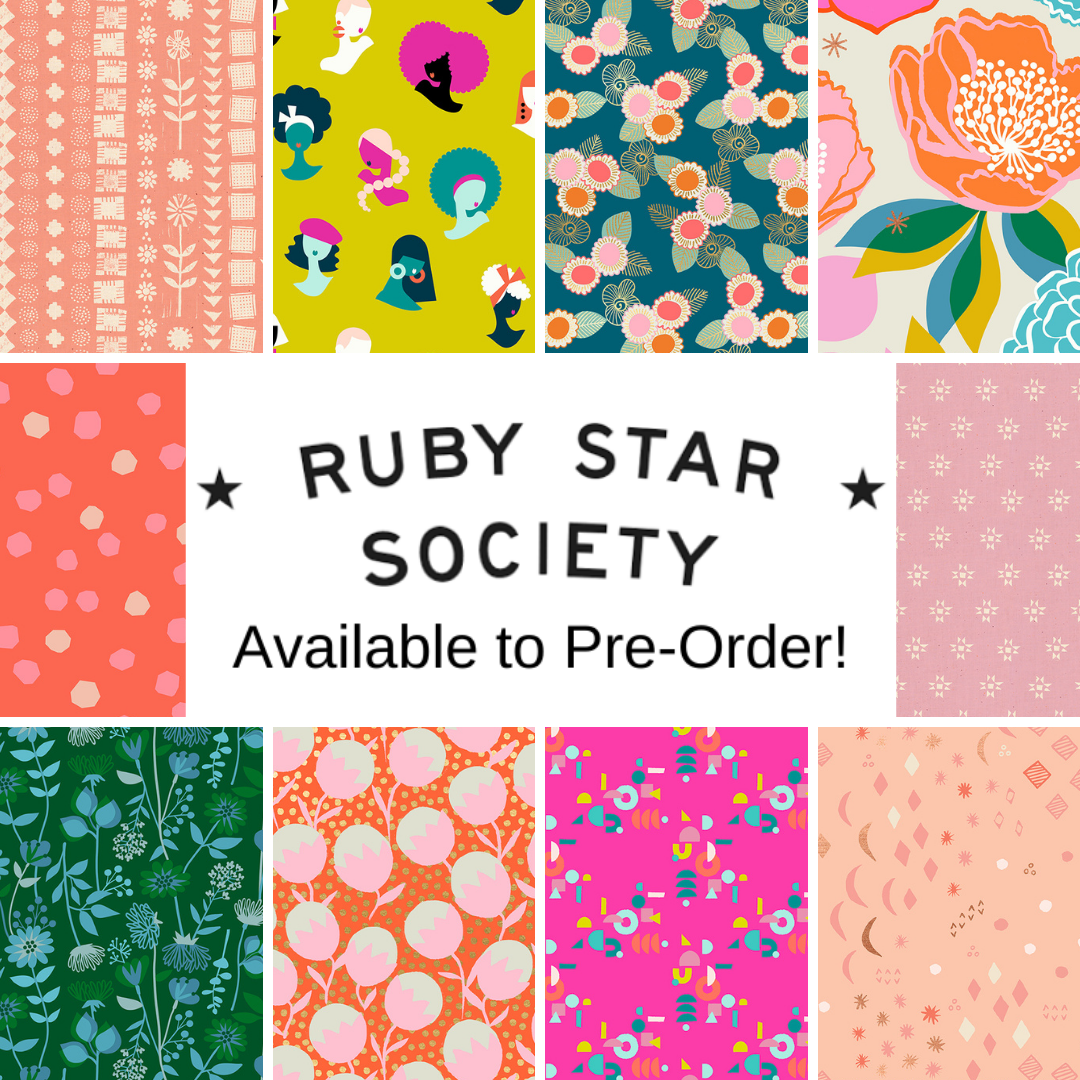 To see all 115 fabrics available for pre-order please drop by our Pre-Order Page.