The Fabric Fox on 5th Jul 2021
Sunburst by Art Gallery Fabrics: New Fabric with Lots of Sewing Ideas!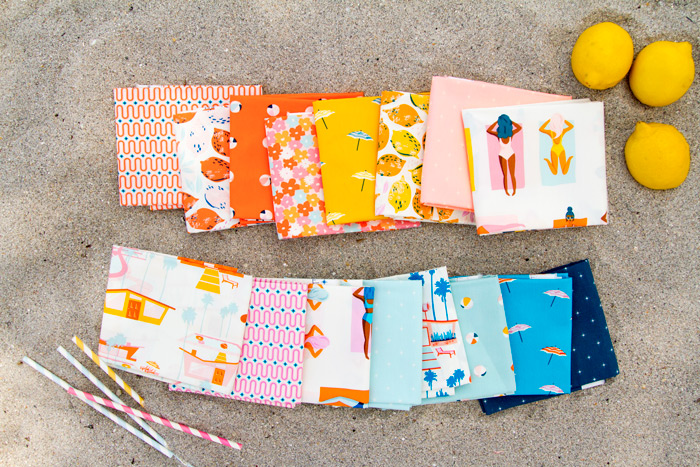 The Sunburst collection, designed by AGF Studio for Art Gallery Fabrics, transports you straight into a 1960's mid-summer paradise! Sunburst is filled with retro, bright prints that will make you feel like you're sunbathing by the poolside and enjoying a refreshing glass of lemonade.
Sunburst includes 16 fabrics all printed on OEKO-TEX Certified premium lightweight cotton. There are also 3 bundles available: the Sunburst Full bundle, the Sunburst Warm bundle and the Sunburst Cool bundle.
Here are some super fun sewing projects to get you inspired for Summer time...
Glasses Case
The Always Sunny pouch has been made using the Sunshine Blooms fabric and is perfect for storing your sun glasses. Make your own by following the instructions in Art Gallery Fabric's free pattern!
Purses and Bags
Here are a few fun storage solutions. First there is Petal Pouch by Noodlehead made in Seas the Day Crisp and Peach Lemonade. Next is Ruth and Esther's super vibrant pouch on their Etsy shop, which looks gorgeous in orange and blue. Finally, there's Kandou Pattern's Bucket Bag, which has been made using Fun in the Sun Chill.
Cushions
Spruce up your sofa or outdoor seating with these relaxing pillows. Either try the Rising Pillow pattern for free or you can buy the Rainbow Geese Pillow pattern on Etsy.
Quilts
Make your own Flair quilt by Thai Charm Patterns or the Sunset Bliss quilt by XOXSEW. Both of these quilts could double-up as picnic blankets and would look amazing in your holiday snaps.
More Home Decor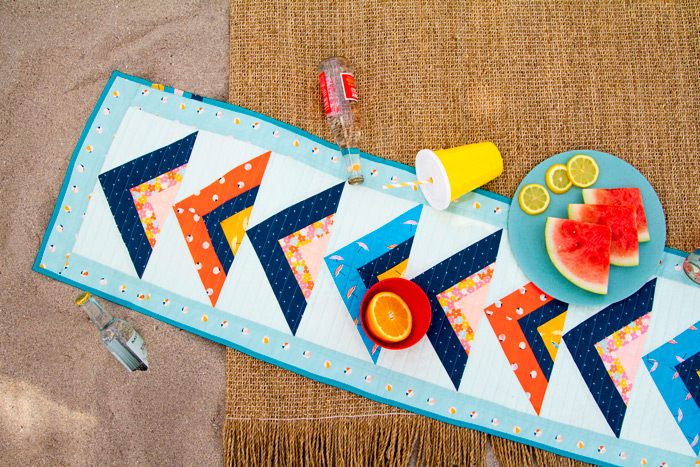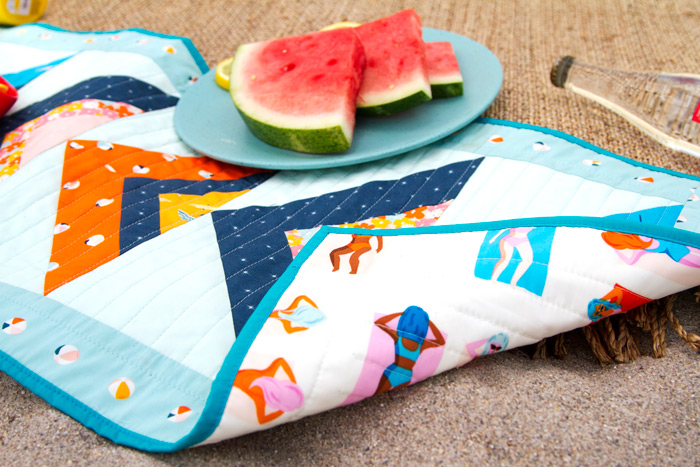 The best way to dress your garden table is with the Ascend table runner, designed by Art Gallery Fabrics, and the pattern is available for free!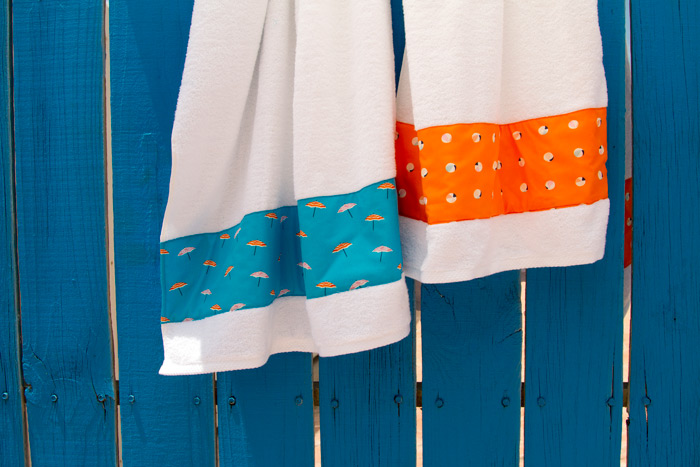 This is such a cool idea - decorating plain beach towels with Seas The Day Crisp and Beach Happy Sand to bring a burst of colour to them.
Clothing
The first photo's outfit has been made by matching Named Clothing's Minttu Swing Top with Striped Swallow's Coachella Shorts. The top has been made in Hello Summer Fresh. The second photo shows off the Leilana Romper by Peach Patterns made with Seas The Day Crisp.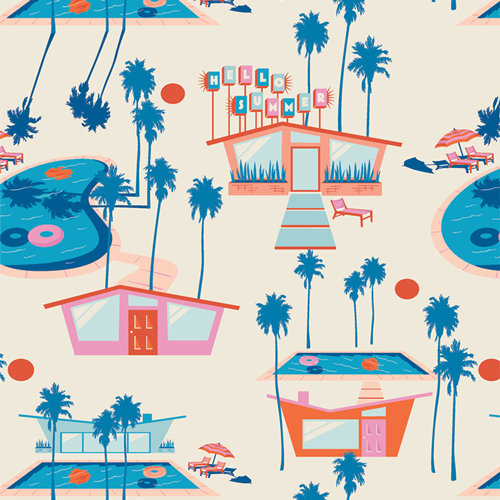 You can find the entire Sunburst collection over on our Art Gallery Fabrics page.