The Fabric Fox on 1st Jul 2021
Tropical Garden by Cloud 9 Fabrics: New Fabric and Sewing Projects
The Tropical Garden collection, designed by Sue Gibbins for Cloud 9 Fabrics, has been inspired by the exuberant shapes, colours and sounds of nature in the tropics. This collection features exotic flora and fauna bursting forth after the warm monsoon rains. Tropical Garden is also 100% organic cotton.
Our selection of Tropical Garden fabrics are also available as a bundle.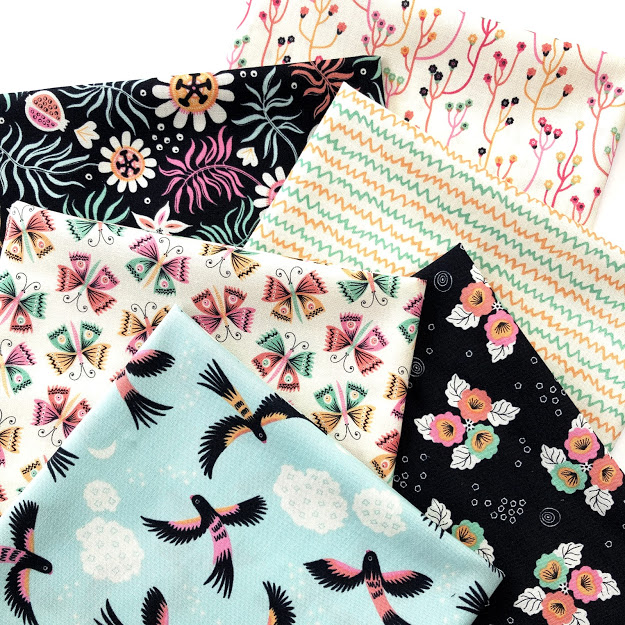 Here are some sewing projects to get you inspired!
Music Box Jumper
Here is the Music Box Jumper by Oliver and S made up in Flutter.
Fifi Pyjamas
The popular Fifi PJs by Tilly and The Buttons looks gorgeous. The cream of Upward contrasts beautifully with the navy from Monsoon Bloom.
Wee Braw Bag
Here is Laura Cunningham's Wee Braw Bag looking cute as ever using the grapefruit fabric Tropical Garden.
Poolside Tote Bag
The super fun Parrot Play fabric has been used to make Noodlehead's Poolside Tote Bag, perfect for storing those beach essentials.
Hexie Stripe Quilt
Suzy Quilt's quilt pattern Hexie Stripe looks terrific using Tropical Garden. We really like how the hexagon shapes mimic the vertical slice of exotic fruits.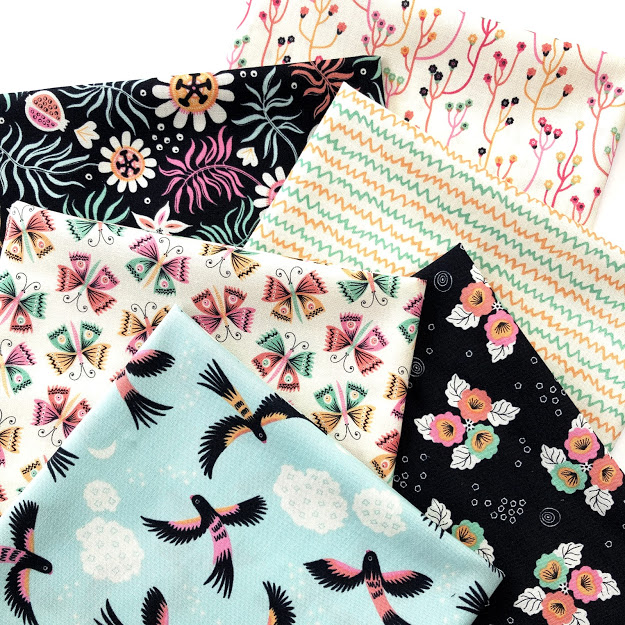 All of the Tropical Garden fabrics can be found on our Cloud9 Fabrics page.