The Fabric Fox on 1st Jul 2021
Universal Love by Cloud 9 Fabrics: New Fabric and Sewing Projects
The Universal Love collection, designed by Elizabeth Olwen for Cloud 9 Fabrics, has been designed to inspire us all to reconnect to the things we love, and to empower us to support the loved ones in our lives. Patterns feature hearts, rainbows and flowers in soft pink with punches of blue, yellow and coral.
We have 3 fabrics from the Universal Love collection and they're all 100% organic cotton. Are are some sewing projects to get you started!
FREE Pocket Full of Love Cushion Tutorial by Cloud 9 Fabrics
This heart-shaped cushion has been designed by Cloud 9 Fabrics and you can make your very own with their free sewing pattern tutorial. The All is Love fabric is the perfect fabric to use for this project!
FREE Open Wide Zippered Pouch Tutorial by Noodlehead
Over on Noodlehead's blog is a free tutorial to make these cool DIY pouches with an extra wide zip opening.
Girls Dress Pattern 4887 by Butterick Patterns
This cute 2-piece girls dress by Butterick has been made using the bold and colourful Plant Wisdom print.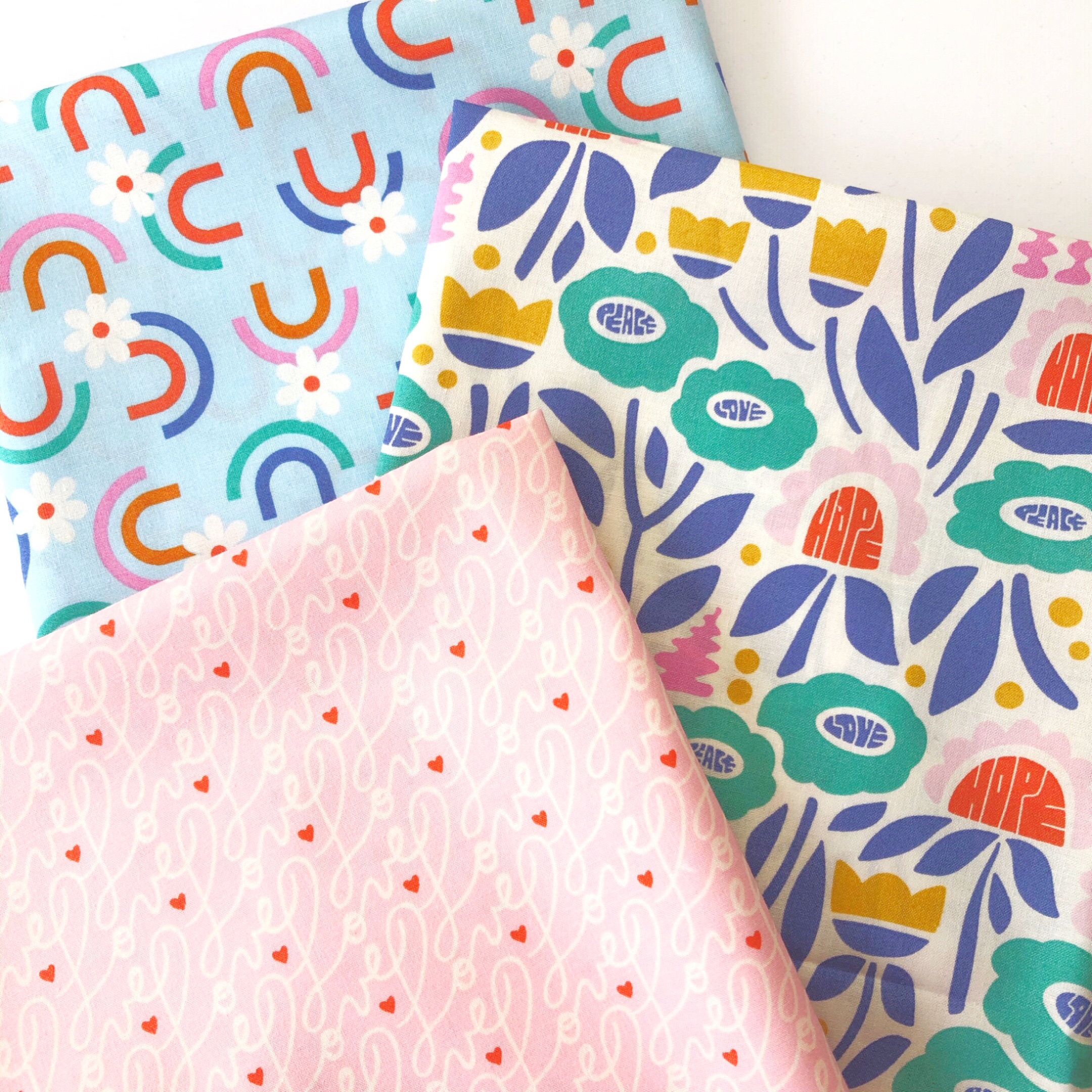 You can find all the Universal Love fabrics on our Cloud9 Fabrics page.