The Fabric Fox on 7th Dec 2018
We have put together our Sewers Gift Guide with lots of gift ideas to buy this Christmas. These are great stocking fillers for friends and family who love to sew or you might even spot a few things you want to ask Santa for yourself this year!
1. Fat Quarter Bundles
What sewist wouldn't want a stack of fabrics for Christmas?! We have put together lots of fat quarter bundles made up of complementing fabrics that are perfect for patchwork and smaller makes.
2. Quick-and-Easy Cushion & Quilt Kits
Speaking of patchwork, if you know someone who wants to get into patchwork, we have put together these kits that are great for beginners.These kits will teach you how to sew your own patchwork quilts and cushions, and they all come with pre-cut squares to get you started! The cushion kit would even be great for kids that want to learn to sew.
3. Dressmaking Patterns
We have a lovely range of dressmaking patterns from the likes of Tilly & The Buttons, Sew Over It, and Grainline Studio that can all be made using our fabrics. We have a variety of patterns for beginners and some for the more experienced sewer. So if you know someone who wants to start sewing their own clothes or fancy making a brand new outfit for the new year take a look at what dressmaking patterns we have in store.
4. Colourful Scissors
No matter what you're working on you always need a reliable pair of scissors and you won't find them any cuter than these colourful stork-shaped snipsters. They come in five different colours so there's an option for everyone. You can find them all in our Haberdashery.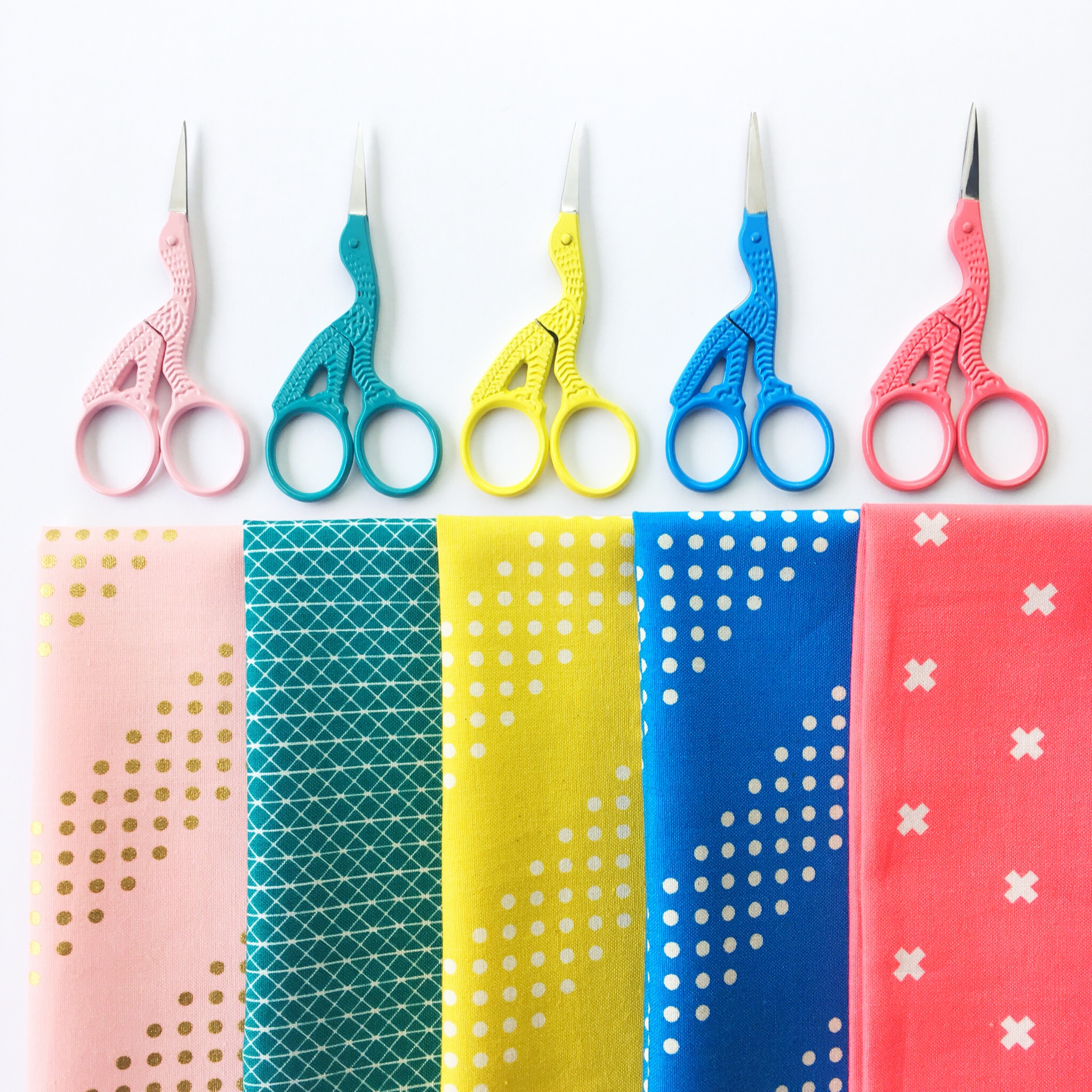 5. Enamel Pin Badges
Our fun enamel pin badges are a great way to personalise your outfits. Wear them with your favourite makes and show the whole world how proud you are that you sew - they're literally a badge of honour! You will find a range of colours and mantras on our Sewing Accessories & Gifts section.
6. Adorable Necklaces
Another way to show off your creative side is with sewing-themed jewellery. We have a couple of necklaces to choose from: A pink enamel stork, similar to the cute stork scissors; and a 'Me Made' emblem in either white or navy (which is also available as a pin badge).
7. Decorative Prints
You can never have enough decorations in your sewing room, so what's one more? Frame one of these prints and hang it above your sewing machine. They're all metallic and are absolutely gorgeous to look at, especially when they catch the light.
8. Handy Tote Bags
Tote bags always come in handy for storing your fabric haul in when you are out and about, and 'measure twice, cut once' is a great motto to remember!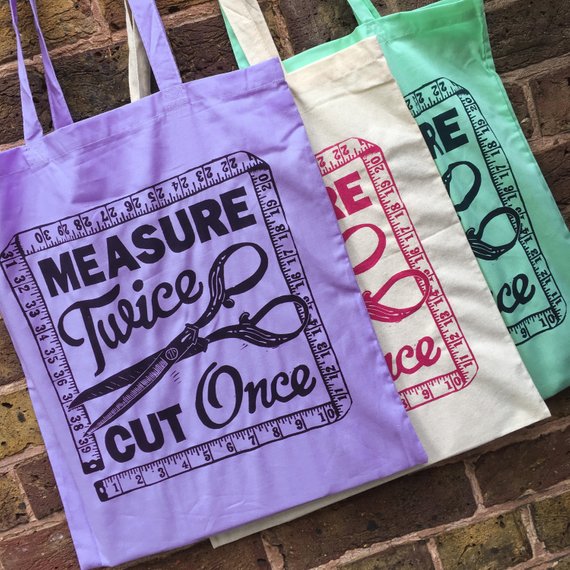 9. Gift Certificate
Or if you're not sure what to buy, you can always play it safe and buy someone a gift certificate. That way they can spend it on anything they want.