The Fabric Fox on 30th Apr 2021
Face Mask Panel 2 by Ruby Star Society
Introducing Ruby Star Society's second face mask panel, the Face Mask Panel 2 is a 91cm x 112cm panel piece that is printed on a high density 200 thread count premium cotton. It includes 10 easy-to-cut face mask templates - or 20 face coverings if you decide to use your own lining - featuring some of Ruby Star Society's most popular prints. The panel includes full instructions to make both rectangular pleated and curved contoured reversible face masks.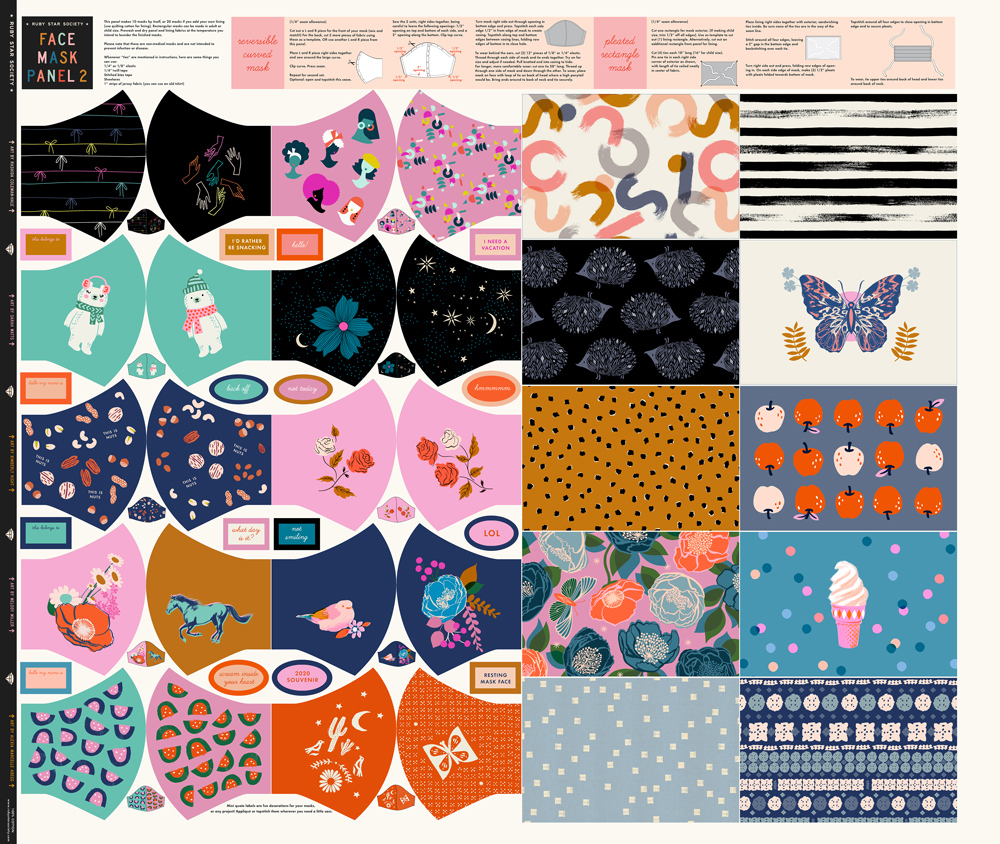 As the curved contoured face masks are made up of two halves you can mix-and-match the sides to create some truly unique creations. As to not waste any space, the gaps between the face mask pieces include circular and rectangular labels that can be easily cut out and added to your face covering for an extra level of customisation!
For example, below you can see that two of the pink sides have been combined with the 'resting mask face' label to make an empowering face mask that anyone would be proud to wear.
Buy the Face Mask Panel 2 with a selection of Speckled fat quarters or some matching Bella Solids and you can make twice as many masks out of the same panel.