Victoria Maus on 23rd Apr 2018
The Fabric Fox Creatives is our way of collaborating and sharing the work of talented, crafty writers. Every few weeks we will share a guest blog from someone who has made something using our range of fabrics. Victoria Maus is back with a geometric Cambie dress. She used this striking fabric from the Lagoon collection by Cotton + Steel.
---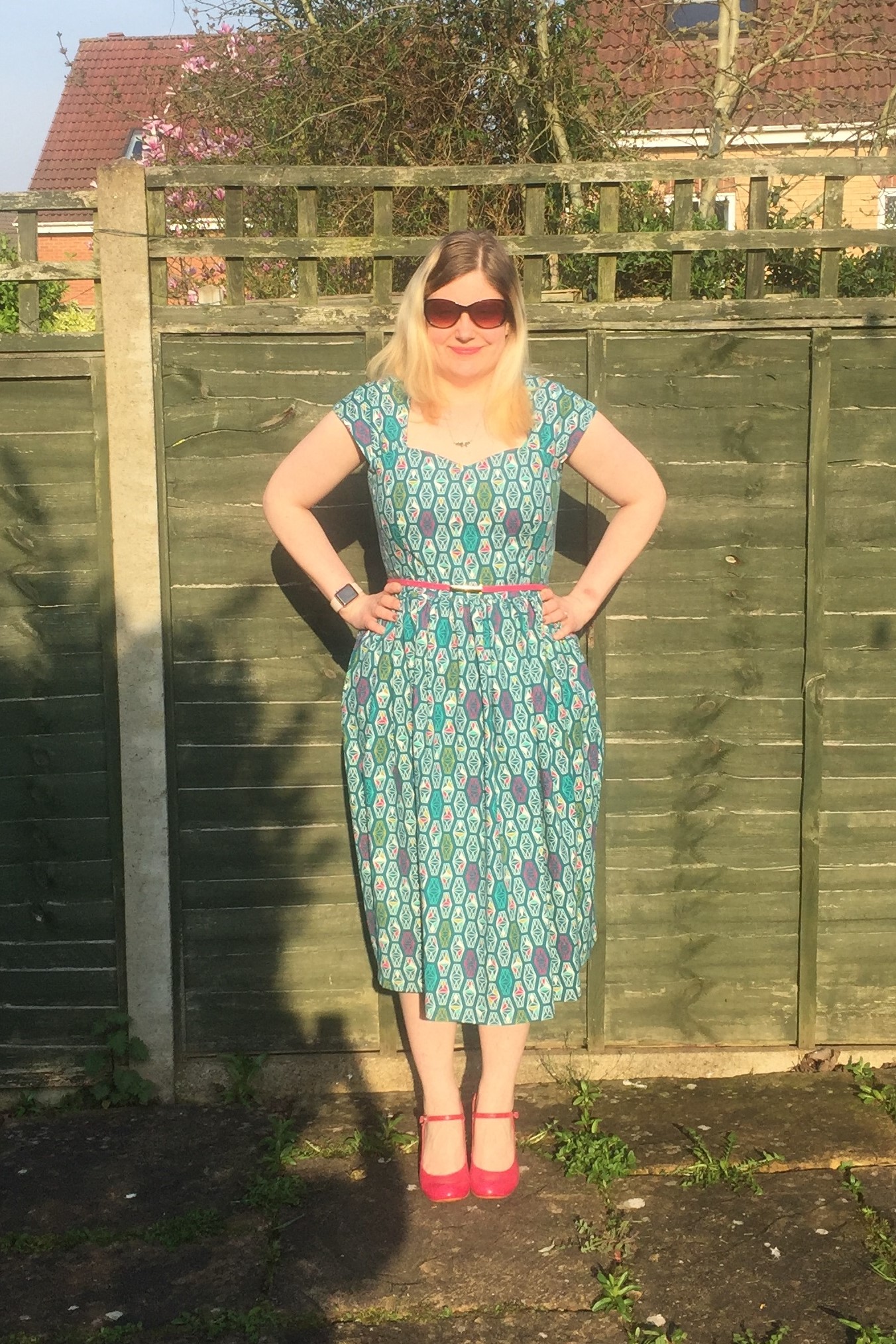 I had a tough time deciding on what cotton to choose for this dress, there are just so many lovely ones. As I made a dress back in December using Cotton + Steel, which I really enjoyed sewing, I chose this Lively Lanterns design in dark teal. My wardrobe has become very navy blue with recent makes, so this will add a nice bit of colour! I just love the geometric pattern and pops of colour too, although it's a striking design it'd be easy to accessorise with pink, white or mustard.
I ordered two metres and decided to make a Sewaholic Cambie dress. The Cambie is my favourite dress pattern; I've made three already and I'm even thinking of adapting it for my wedding dress!
I Love The Cambie Dress
If you haven't sewn a Cambie before, it's designed as a fully lined dress and it does require more than two metres of fabric in total. I know that I can squeeze the gathered skirt version out of two metres as long as I use a different fabric for the pockets and lining. Being a bit lazy, I only ever line the bodice anyway! I found the perfect cerise pink cotton for the lining which complements the main fabric so well, they were definitely meant to be. Also being fairly lazy, I cheated for the gathered skirt and literally used the fabric I had left, cut into two rectangles. As I didn't measure it, it means this dress is a couple of inches longer than I'd like it, but that's an easy fix.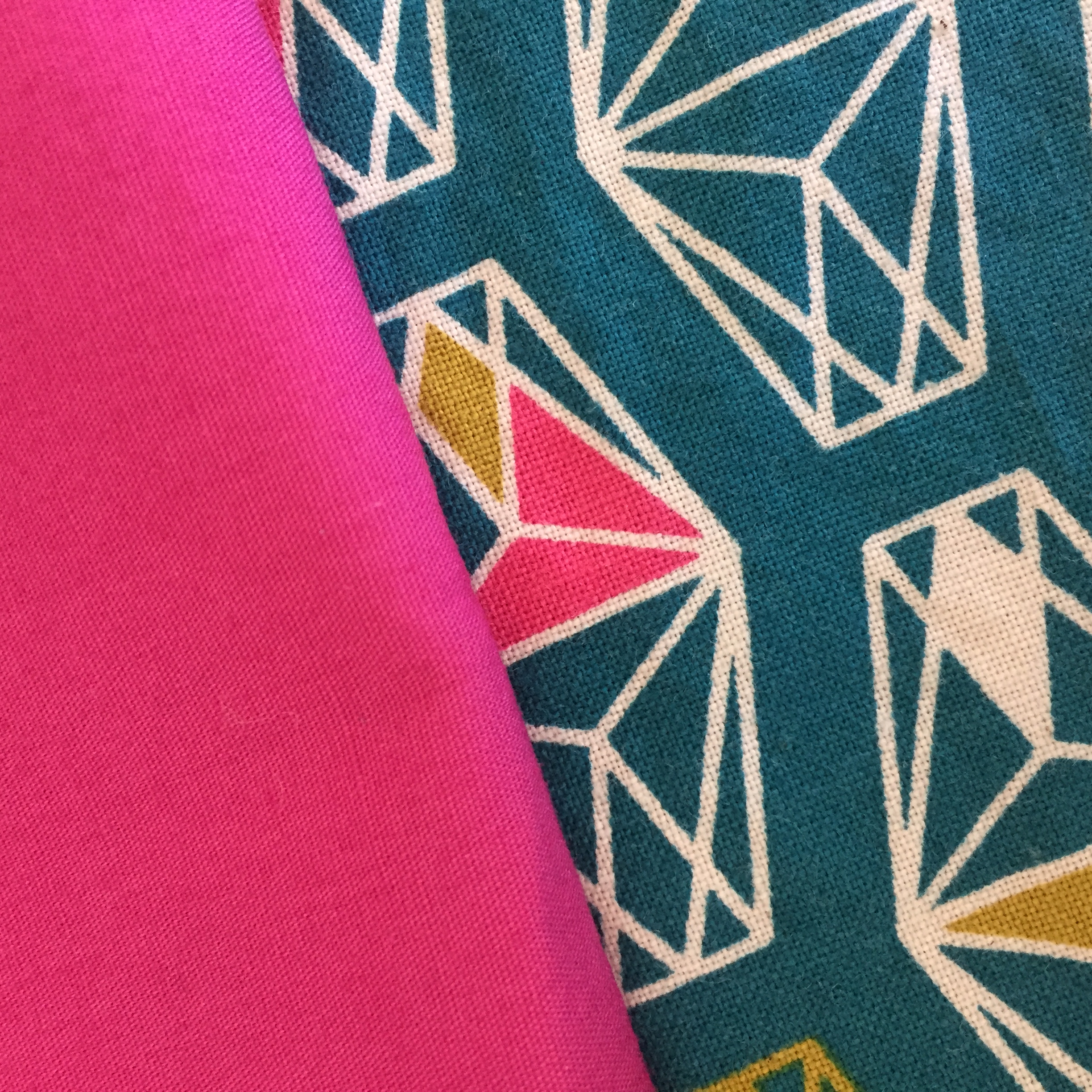 Tried and Tested
It's always great to go back to sewing one of your favourite patterns isn't it? You just know what you're doing and it all goes smoothly. No unpicking here! Even the invisible zip went in first time with no drama! This cotton is so nice to sew with too; once it was pre-washed and ironed it felt lovely and soft. It doesn't have the crispness to it that some cottons do and I definitely prefer that.
Even though I've sewn a few of these before, this time I'd gone down a size. With the last ones I'd sewn, I'd made a few adjustments here and there so that the fit was better on me. I know, I know, I really should have done a muslin first but I'm impatient.
The only fitting issue I have with the finished Cambie is what I was expecting; the neckline is gaping. I have this on every dress, whether handmade or bought. To be honest, I've never 100% got this problem fixed, so it's something I need to work out before I start my wedding dress properly!
Sustainable Sewing
Although the Cambie is a bit more of a party dress than everyday wear for most people, I can definitely get away with wearing this fairly frequently. I'm definitely wearing it to my next networking event, I think it'll help me to stand out! Sustainable sewing is important to me, so I am trying to only sew things that I know will get plenty of wear. I have the perfect pair of cerise pink heels to dress it up with too!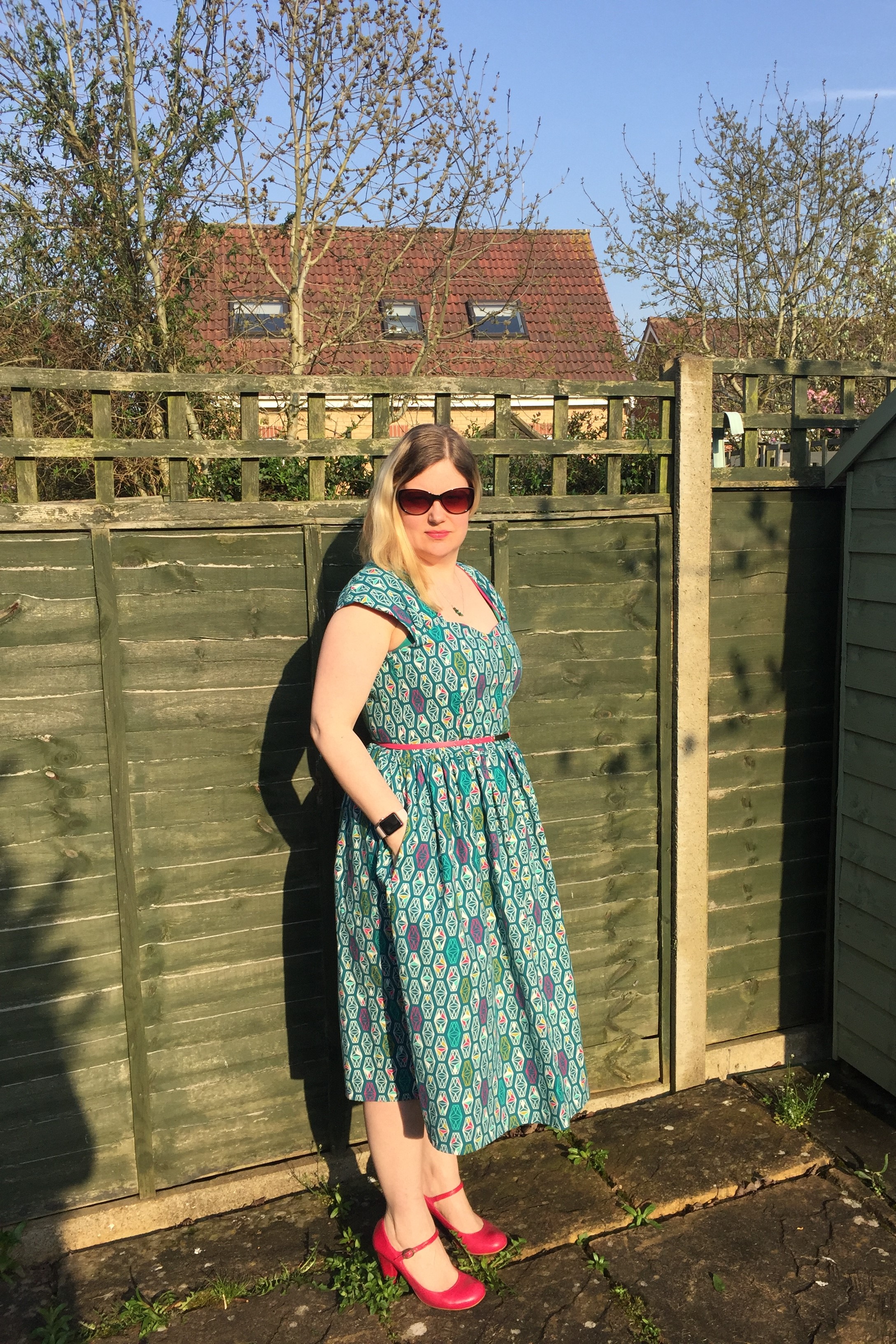 ---
You can follow Victoria Maus on Instagram, Facebook and Twitter. She also has her own blog called Thimble End, where she writes about sustainable sewing and ethical living.