The Fabric Fox on 7th Dec 2017
Victoria Maus is our very first contributor from The Fabric Fox Creatives, which is our network of talented, crafty writers who will write for our website from time-to-time. To launch The Fabric Fox Creatives Victoria Maus wrote about making a winter dress out of Gold Flakes Blue by Cotton + Steel.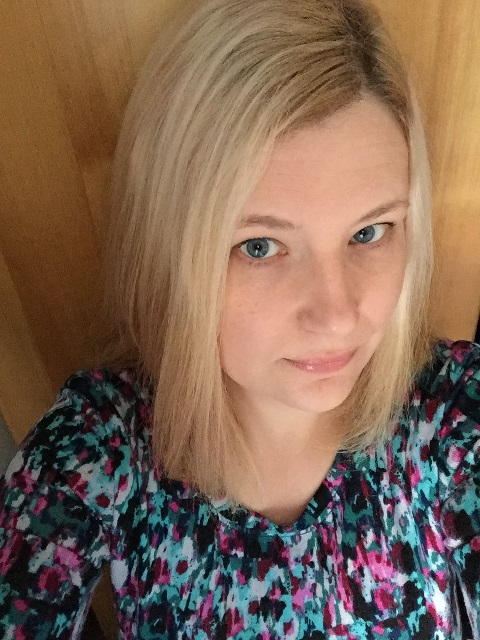 We want you to get to know Victoria Maus a little better, so here's a brief Q&A with her.
---
I'm Victoria, from Birmingham. I was a primary teacher, but now I split my time between blogging, parenting and running an IT business.
When did you start sewing?
I started sewing in 2012. My eldest daughter was a year old and I wanted to make things for her.
Why do you love to sew?
I love having creative control over my wardrobe. My clothes can look exactly as I want them to, can fit me perfectly and all have pockets!
What do you love to sew most?
Dresses for myself. I've become a terribly selfish sewist.
What, or who, inspires you?
I get a lot of inspiration from Instagram and Pinterest.
What are your go-to colours?
Navy blue and grey. Even when I choose a novelty print I prefer a navy blue background!
Any advice/tips?
Allow plenty of time for a project. If you rush, you'll make more mistakes and get frustrated.
Recommendations (books, sewing supplies, craft fairs, etc.)?
I have a Sewline glue pen which I love using instead of pins.
What do you like to do when you're not sewing?
I knit a little bit and I also do karate. I've recently started yoga too.
Who is your favourite Disney character?
I'm not much of a Disney fan. Although now Star Wars is part of Disney I can choose Darth Vader!
If you had a pet fox what would you name them and why?
My girls would love a pet fox! We'd call him Felix for no other reason than it sounds good!
---
You can find Victoria Maus over on her own blog Thimble End. Stay up-to-date with what's she's up to on Instagram, Facebook and Twitter.