The Fabric Fox on 30th Apr 2021
Pep Talk Panel by Ruby Star Society
The Pep Talk Panel by Ruby Star Society is a 122cm x 112cm panel print featuring floral patterns and motivational quotes that have been assembled into easy-to-sew projects with full instructions included on the panel! This fabric is a collaborative effort from all of the designers of Ruby Star Society as part of Projects With Purpose - an on-going series of charitable creations to fundraise for a better world.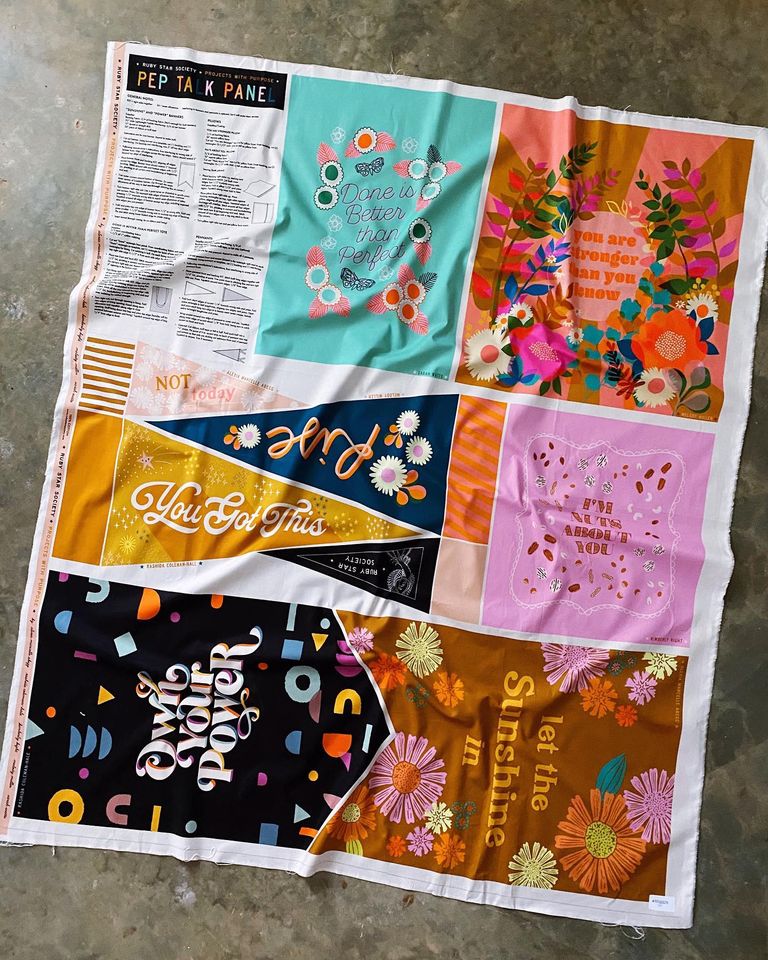 For every Pep Talk Panel sold, Ruby Star Society will donate $5 to The Loveland Foundation. The Loveland Foundation is a non-profit organisation dedicated to providing healing and support through therapy. They are committed to showing up for communities of colour in unique and powerful ways, with a particular focus on Black women and girls.
To do our part, for every Pep Talk Panel sold we will donate 10% to the UK mental health charity Mind.
The Pep Talk Panel has conveniently-shaped pieces to make two cushion covers, a tote bag, and several decorative pennants but you could also use the panel to make a quilt full of empowering slogans!
If you would like to give these fun projects a try and want to donate to a good cause at the same time you can buy the Pep Talk Panel from our shop, and get in touch with us if you would like any help picking out matching Bella Solids.